Male Fashion Showed Off The Bulge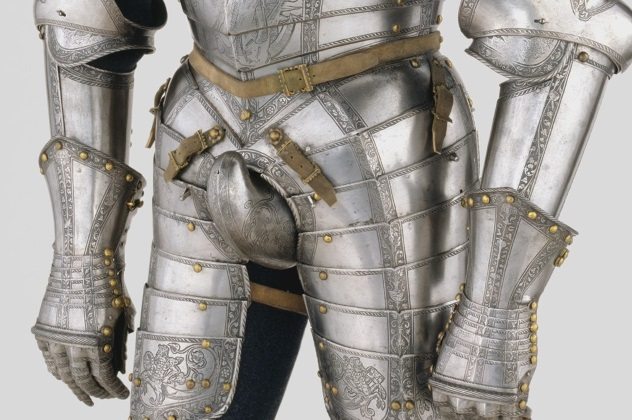 Leaving something to the imagination fell out of fashion sometime around the 14th century. The men of England started getting into a new type of clothing—and it wasn't much different from going out with nothing on at all.
The hot new look for the 1300s was a doublet called a courtpiece, a tiny little piece of cloth that only drooped down two inches below the belt.[5] From the waist down, they'd be wearing nothing but their undergarments, which, in those times, meant wearing the tightest, thinnest leggings physically possible, customized to make the bulge between your legs as visible as possible.
As time went on, the fashion just got weirder. Instead of merely showing off what God gave them, men started wearing codpieces with padded crotch areas, designed to make them look as big as possible.

Knights, by the 16th century, were even wearing them into battle. A suit of armor would come equipped with a massive, exaggerated metal codpiece that jammed out from between their legs. More often than not, they were even custom-designed to be pointing out. They didn't serve any actual military purpose except, perhaps, to let the enemy know: You can knock me down, but I'll still be erect.
Families Slept On Filthy Dirt Floors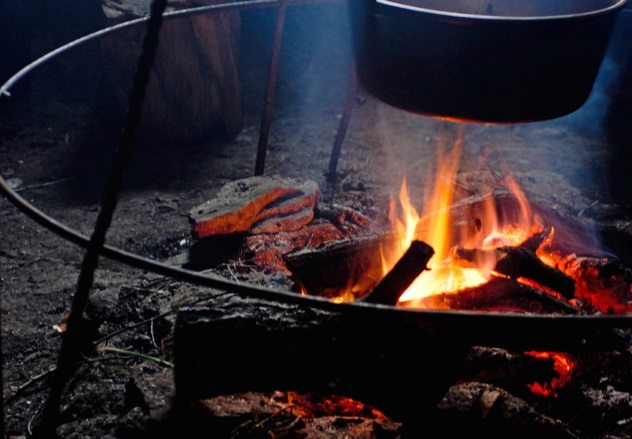 Unless you were wealthy, most homes in medieval England didn't actually have floors. Beneath most people's feet was nothing more than compacted earth covered in rushes, herbs, and grass.

Covering the dirt with plants helped to keep the house warm, but it came with a pretty heavy cost. Food would fall into the rushes and get buried there, luring rats and insects into people's homes. And people rarely cleaned them. Usually, they'd clear out the top layer and put on something new, but the bottom layer of rushes, where all the disgusting things were, would stay untouched, often for decades.
One Dutch visitor complained that English homes were "harboring expectoration, vomiting, the leakage of dogs and men, ale dropping, scraps of fish and other abominations not fit to be mentioned."[6]
Those are pretty disgusting things to have under your feet—but it gets worse. They didn't have beds, either, so they slept on the floor, which means that every night, their faces were right there, pressed against a 20-year-old layer of crusted vomit, droppings, and rotten food.